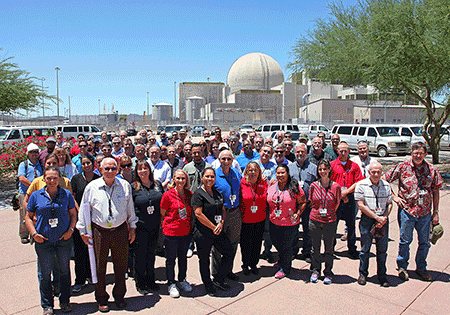 G.D.Barri Established In 1989
G.D. Barri & Associates, Inc. is a contract labor solutions specialist. Our highly qualified G.D. Barri people include engineers, designers, technicians, construction and operations, procurement and union professionals. With four regional offices, and six (6) full-time recruiters, we have a national presence with coast-to-coast capabilities.
Since 1989 we have been an integral strategic partner with utilities, universities, federal and state agencies and prime contractors, as well as A/Es, telecommunications and construction companies.  Our impressive client portfolio includes experience with over 90 Fortune 500 companies. We have developed testing, screening, personnel profiles, skill matching, software development, reporting and technology processes that puts us above our competitors.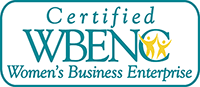 G.D.Barri is a Women Owned Business Enterprise.
G.D. Barri's Vision & Mission
Vision To Be The Strongest Company For Supplemental Labor In The Power Industry And Considered A Trustworthy Business Partner With An Emphasis On Safety And Innovation.
Mission Honesty, Integrity, Partnership, Safety Culture, Innovative Programs, Diversity, And Relationships That Result In Long Term Programs With Our Customers.
G.D. Barri Project Examples
Outages, modification projects, capital improvements, construction , Main Generator Exciter Replacement Project, Hear Sink Spray Pond Concrete, Nuclear Administrative and Technical Manual, Steam Generator Replacement, QA Ausitor/Assessments, Security Special Projects, Power Expansion, Outage Support, Capital & Modification Projects, EHC Controls Upgrade, Main Generation Excitation Replacement Project, Combine Cycle Construction Oversight for all General Contractos and Subcontractors, Capital PC/COISS Replacement, EPU, Capital Computer Replacement Project, Process Improvement, Budget and Financial Project Controls, BIU (close with various colleges to obtain Masters Degrees), Project Safety Oversight, Cooling Tower Life Extension, Seismic and EQ Testing Plan Modification and License Renewal for NRC Phase 2 Inspections.
Contract Employees Testimonials
G.D. Barri always maintains a personal relationship with their employees. I would work for them again.

"Working for G.D. Barri shows that you can run a business and care for people"
"I would work for G.D.Barri Again. Their professionalism is the best"
With the uncertainty of continuing at Energy Company and the timeliness of this offer made it too good to pass on. My only regret is that I have to leave the outstanding GD Barri support team also. Thank you all so much for your support over the last three years. If I'm every in the Arizona neighborhood I hope I am able to come by and visit finally meeting the strong team that helped me be a success in the field.
"As I have mentioned previously in conversations with you and Carmen Sapien, it has been a pleasure working for G.D. Barri"
"I would like to thank all of you for the employment opportunity and the professionalism exhibited by your organization"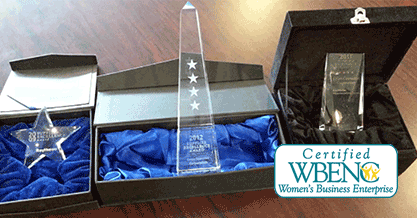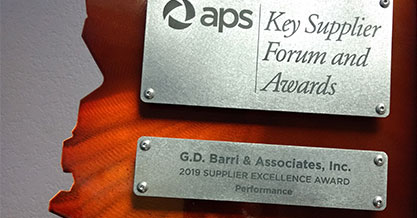 2019— APS Supplier Excellence Award
2014 — "Who's Who" in Small Business National
2013 — Top 500 National Diversity Companies
2012 — Top 10 WMBE in Arizona
2011 — APS Diverse Supplier Excellence Award Excellence in Commitment to Sustainability
2008 — Top 500 Small Businesses in the U.S.
2008 — Top 100 Small Businesses in AZ
2007 — Top Diversity-Owned Business in America (142 of 500)
2007 — Top Diversity-Owned Business in AZ (#3 Ranking)
2006 — Texas House of Representatives for superb support provided during relief operations for Hurricane Katrina and Rita in San Antonio, TX
2005 — Top Diversity-Owned Busines in America (7th Largest in Arizona)
2004 — Top Diversity-Owned Business in AZ
2003 WBENC — WBE of the Year, Class 3
2001 Pinnacle West — Supplier Partner for Shared Services (one of five companies out of approximately 2400)
1998 — Duquesne Light Co. (Now First Energy) recognized G.D.Barri as their Best Performance/Lowest Cost Provider
1996 — Commonwealth Edison (Now Exelon) recognized G.D.Barri as one of their top performing contractors (lowering costs, realignment, process improvement)